Is the power of this bag drawn to you? Don't worry, we feel it too!! The story of Kylo Ren is a tragic one. After being betrayed by Luke Skywalker, Ben Solo went on a journey to unlock the power of the Darkside. He joins a group of Force-sensitive warriors and defeats their leader, becoming Kylo Ren – the new leader of The Knights of Ren.
The Front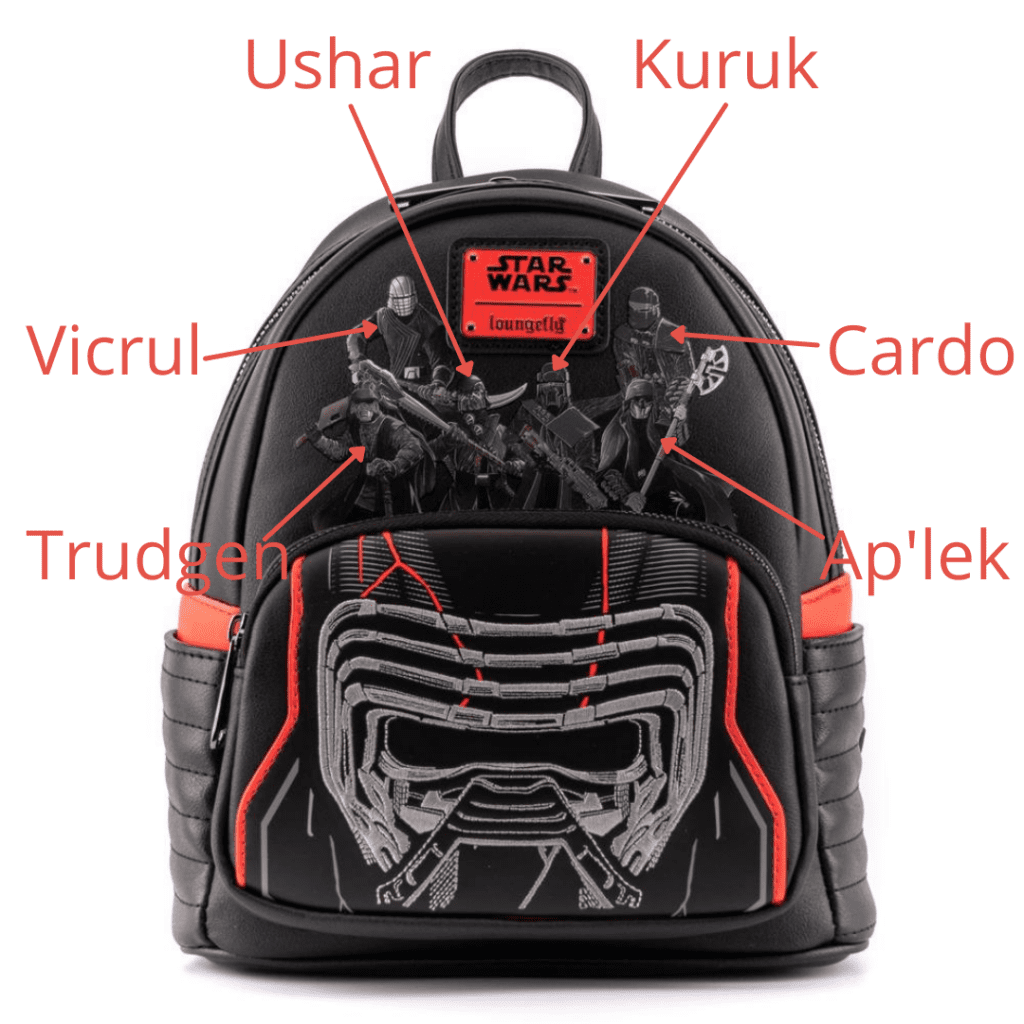 We are OBSESSED with the grey embroidery on Kylo's mask! This bag is the perfect homage to Ap'lek, Cardo, Kuruk, Trudgen, Ushar, Vicrul and of course Kylo Ren. Just in case you guys are curious, we have labelled each of the Knights of Ren! We don't think these guys got enough screen time. We recommend 2019's "The Rise Of Kylo Ren" comic if you want to learn more about Kylo and The Knights Of Ren!
Glow In The Dark Detailing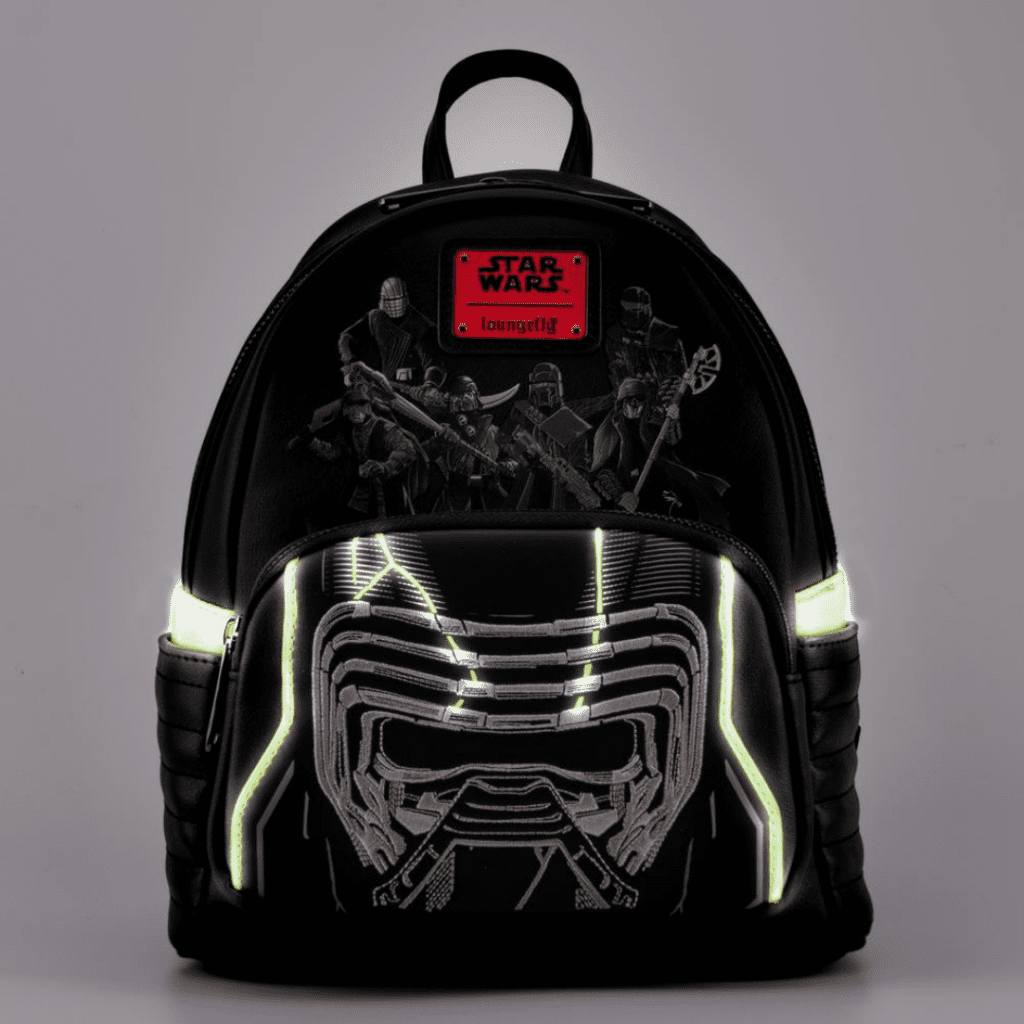 With the glow-in-the-dark detailing on this bag, you'll be the envy of every Sith! We love how the cracks in Kylo's mask glow in the dark. It adds to the intimidating, ominous nature of Kylo Ren.
The Back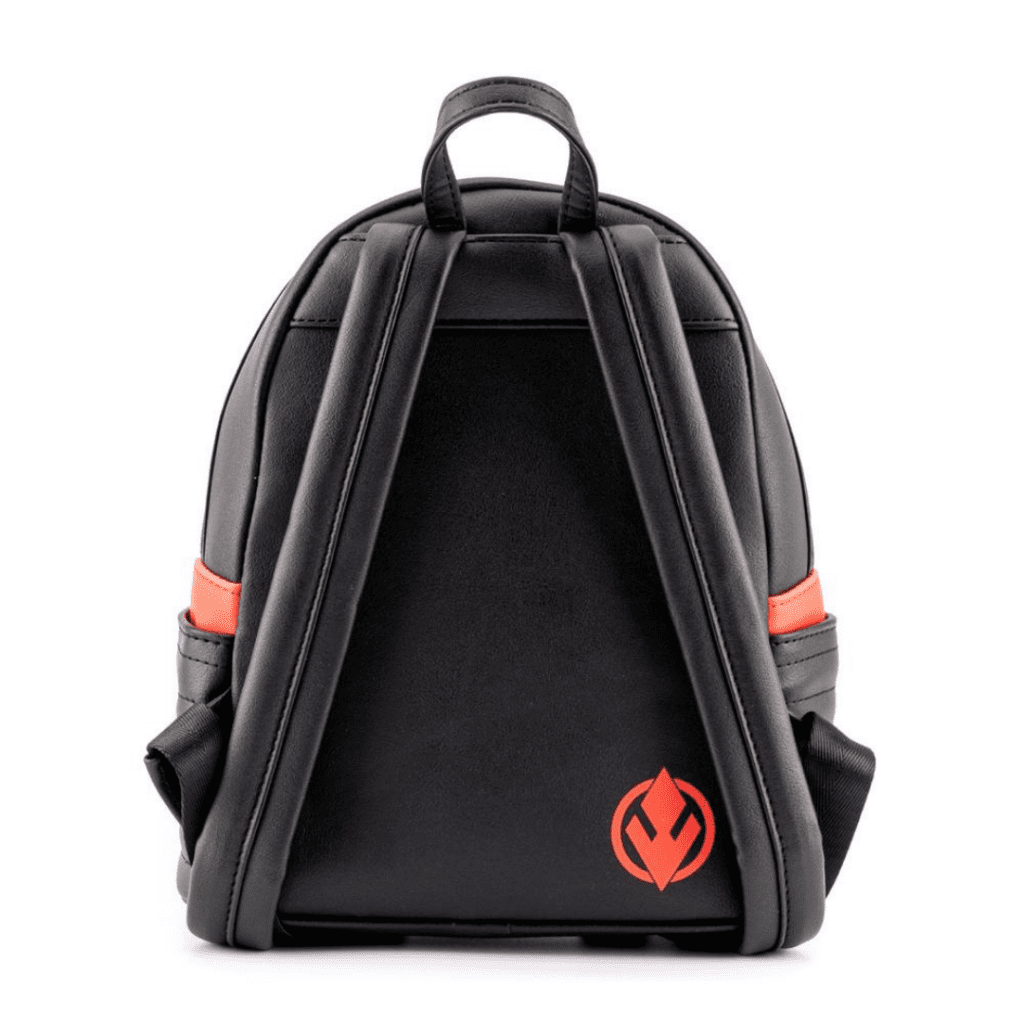 One of our favourite things about Loungefly Mini Backpacks are the hidden details on the back. The symbol on the back of the bag is of the The Final Order. It represents the the massive fleet of Star Destroyers owned by Darth Sidious!
The Inside Lining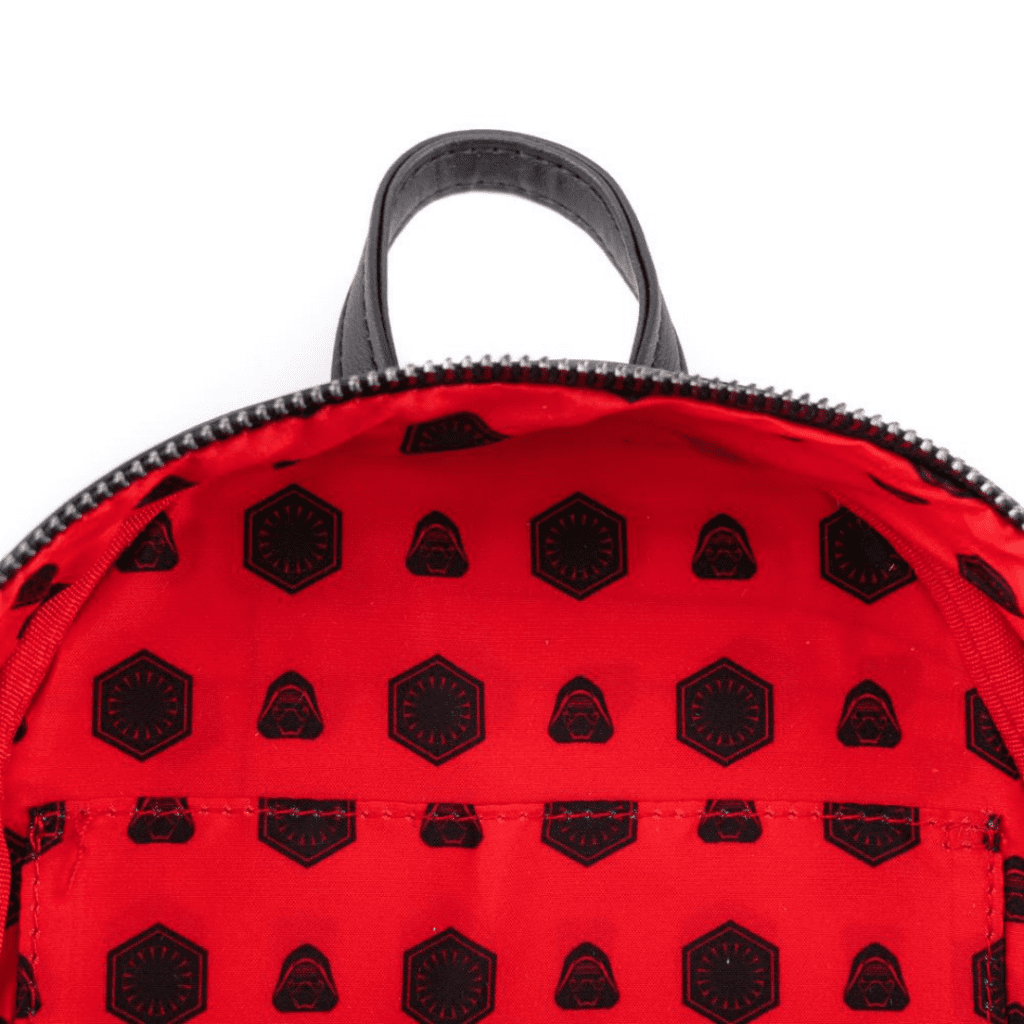 One of the first things we check when we see a new Loungefly is the lining! This bag does not disappoint! The lining of this bag is an AOP of Kylo Ren himself, along with the First Order's symbol. The mix of black and red makes us instantly think of the Dark Side, along with every Sith Lord! Can you name a Sith who doesn't wear black and red?
We are beyond excited to feel the power of the Dark Side! The NYCC 2021  Star Wars Kylo Ren Knights Of Ren Glow-In-The-dark Mini Backpack is coming to Very Neko very soon! Our Catwalk members will be getting early access! If you want to snag this exclusive make sure you sign up to Catwalk now! If you want to sign up for notifications for when this bag drops sign up here!